Category Archives:
Classics
With the To Kill A Mockingbird's sequel "Go set a watchman" right around the corner I dare to say to everyone who hasn't read the first book to get on it – I know I will. And why not, Pre-Order Go Set A Watchman from either one of the sites listed below.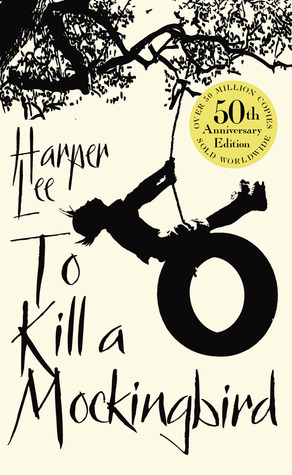 Buy on : Amazon | Barnes & Noble | Book Depository | Kobo | Indigo | Half.com | IndieBound
Synopsis: "'Shoot all the bluejays you want, if you can hit 'em, but remember it's a sin to kill a mockingbird.'
A lawyer's advice to his children as he defends the real mockingbird of Harper Lee's classic novel – a black man charged with the rape of a white girl. Through the young eyes of Scout and Jem Finch, Harper Lee explores with exuberant humour the irrationality of adult attitudes to race and class in the Deep South of the thirties. The conscience of a town steeped in prejudice, violence and hypocrisy is pricked by the stamina of one man's struggle for justice. But the weight of history will only tolerate so much.
To Kill a Mockingbird is a coming-of-age story, an anti-racist novel, a historical drama of the Great Depression and a sublime example of the Southern writing tradition." Read the rest of this entry →
Synopsis : "The novel begins in Monte Carlo, where our heroine is swept off her feet by the dashing widower Maxim de Winter and his sudden proposal of marriage. Orphaned and working as a lady's maid, she can barely believe her luck. It is only when they arrive at his massive country estate that she realizes how large a shadow his late wife will cast over their lives–presenting her with a lingering evil that threatens to destroy their marriage from beyond the grave."