December Arrivals
EXPECTED PUBLICATION : December 1st 2015 by Disney-Hyperion
Blurb : A year ago, Flynn Cormac and Jubilee Chase made the now infamous Avon Broadcast, calling on the galaxy to witness for their planet, and protect them from destruction. Some say Flynn's a madman, others whisper about conspiracies. Nobody knows the truth. A year before that, Tarver Merendsen and Lilac LaRoux were rescued from a terrible shipwreck—now, they live a public life in front of the cameras, and a secret life away from the world's gaze.
Now, in the center of the universe on the planet of Corinth, all four are about to collide with two new players, who will bring the fight against LaRoux Industries to a head. Gideon Marchant is an eighteen-year-old computer hacker—a whiz kid and an urban warrior. He'll climb, abseil and worm his way past the best security measures to pull off onsite hacks that others don't dare touch.
Sofia Quinn has a killer smile, and by the time you're done noticing it, she's got you offering up your wallet, your car, and anything else she desires. She holds LaRoux Industries responsible for the mysterious death of her father and is out for revenge at any cost.
EXPECTED PUBLICATION : December 2015
BLURB : Two paths.
Two completely different roads.
Each one standing before me.
Each one holding a different destiny.
In life you're just supposed to choose one path.
In life you're not given the chance at choosing one specific future.
Until now.
Until me.
Why am I different? I don't know. But I'm going to see those roads and walk down each one. When it's over I'll know which one to choose because I'll know my – options.
EXPECTED PUBLICATION : December 2015
BLURB : They each had a plan.
They knew what they were doing.
Until love got in their way.
This is not a romantic suspense novel. It's a novel about learning to care for more than just yourself when it's the last thing you want.
Gemma Ross is a woman who knows loss. She's a woman of strength and determination. She has a plan—to get back what was taken from her. The cost is irrelevant even if it means losing who she is.
Caleb Holt is a man driven to see justice served, the only problem is his drive has no boundaries. He's intense, short tempered, and sometimes brooding. His life is his work and just like his work, his personal life he has no boundaries. He's a lot like James Bond, when it comes to women —love them and leave them is his motto. He leaves women in his wake. He says he has to because of his job, because he's a ghost. That is until his next assignment leads him into the arms of Gemma Ross, the kept woman of the man he's trying to take down and the woman who steals his heart.
When two people who are used to counting on only themselves collide, can they open themselves up enough to let the other in? And even if they can, the biggest question they have to prove to each other is, "Is this real or just a game?"
Is Caleb willing to risk it all for her? And even if he is—is Gemma willing to do the same? Can a relationship built on lies survive?
4. The Trouble with Destiny 
by
Lauren Morrill
EXPECTED PUBLICATION : December 8th 2015 by Delacorte
BLURB : It's not about the destination, it's about the journey…
With her trusty baton and six insanely organized clipboards, drum major Liza Sanders is about to take Destiny by storm—the boat, that is. When Liza discovered that her beloved band was losing funding, she found Destiny, a luxury cruise ship complete with pools, midnight chocolate buffets, and a $25,000 spring break talent show prize.
Liza can't imagine senior year without the band, and nothing will distract her from achieving victory. She's therefore not interested when her old camp crush, Lenny, shows up on board, looking shockingly hipster-hot. And she's especially not interested in Russ, the probably-as-dumb-as-he-is-cute prankster jock whose ex, Demi, happens be Liza's ex–best friend and leader of the Athenas, a show choir that's the band's greatest competition.
But it's not going to be smooth sailing. After the Destiny breaks down, all of Liza's best-laid plans start to go awry. Liza likes to think of herself as an expert at almost everything, but when it comes to love, she's about to find herself lost at sea.

EXPECTED PUBLICATION : December 8th 2015 by Bantam
BLURB : THE MUST-READ THRILLER OF THE YEAR: Featuring the most exhilarating heroine in memory and a sophisticated, endlessly ingenious, brilliantly paced narrative through dark territory and deep mystery, this is a new milestone in literary suspense and a major new breakout book from the long acclaimed master.
At twenty-two, Bibi Blair's doctors tell her that she's dying. Two days later, she's impossibly cured. Fierce, funny, dauntless, she becomes obsessed with the idea that she was spared because she is meant to save someone else. Someone named Ashley Bell. This proves to be a dangerous idea. Searching for Ashley Bell, ricocheting through a southern California landscape that proves strange and malevolent in the extreme, Bibi is plunged into a world of crime and conspiracy, following a trail of mysteries that become more sinister and tangled with every twisting turn.
Unprecedented in scope, infinite in heart, Ashley Bell is a magnificent achievement that will capture lovers of dark psychological suspense, literary thrillers, and modern classics of mystery and adventure. Beautifully written, at once lyrical and as fast as a bullet, here is the most irresistible novel of the decade.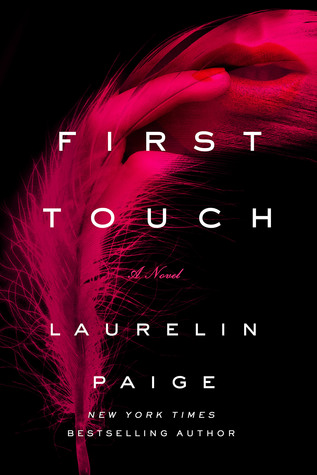 EXPECTED PUBLICATION : December 29th 2015 by St. Martin's Griffin
BLURB : When Emily Wayborn goes home to visit her mom while on hiatus from her hit TV show, she receives a voicemail from her former best friend, Amber. Though the two were once notorious party girls, they haven't spoken in years. Although the message might sound benign to anyone else, Amber uses a safe word that Emily recognizes, a word they always used to get out of sticky situations during their wild days. And what's more chilling than the voicemail: it turns out that Amber has gone missing.
Determined to track down her friend, Emily follows a chain of clues that lead her to the enigmatic billionaire Reeve Sallis, a hotelier known for his shady dealings and play boy reputation. Now, in order to find Amber, Emily must seduce Reeve to learn his secrets and discover the whereabouts of her friend. But as she finds herself more entangled with him, she finds she's drawn to Reeve for more than just his connection to Amber, despite her growing fear that he may be the enemy. When she's forced to choose where her loyalty lies, how will she decide between saving Amber and saving her heart?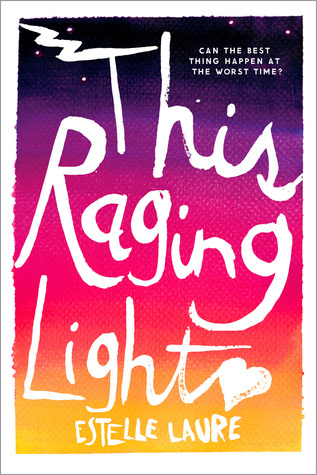 EXPECTED PUBLICATION : December 22nd 2015 by HMH Books for Young Readers
BLURB : Can the best thing happen at the worst time?
Her dad went crazy. Her mom left town. She has bills to pay and a little sister to look after. Now is not the time for level-headed seventeen-year-old Lucille to fall in love. But love—messy, inconvenient love—is what she's about to experience when she falls for Digby Jones, her best friend's brother. With blazing longing that builds to a fever pitch, Estelle Laure's soulful debut will keep readers hooked and hoping until the very last page.
8. What's Broken Between Us 
by
Alexis Bass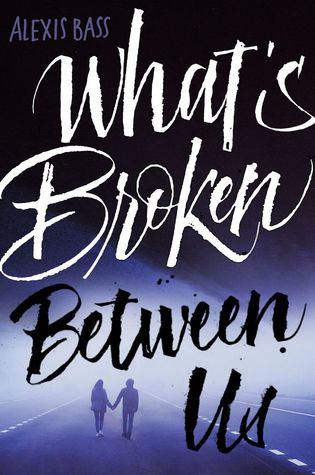 EXPECTED PUBLICATION : December 29th 2015 by HarperCollins
BLURB : Alexis Bass's heartbreakingly beautiful second novel is a tale of love, loss, and learning to forgive, perfect for fans of Gayle Forman and of Robyn Schneider's The Beginning of Everything.
A year and a half ago, Amanda Tart's brother got behind the wheel drunk and killed his best friend. Today, he's coming home from prison.
Amanda's been the one living with the fallout, made worse by her brother's recent unapologetic TV interview. People think he's a monster. Still, she loves him. It's her dark secret, until she starts getting close to Henry again–whose sister is paralyzed from the accident.
A year and a half ago, her brother destroyed his life. Now Amanda has to decide if she'll let his choice destroy hers.
EXPECTED PUBLICATION : December 8th 2015
BLURB : This is a full-length novel
After seven hundred years, Prince has acquired everything a Packmaster could desire. But when he meets the enchanting Nadia Kozlov, he realizes there's one thing he doesn't have: answers. Prince owes his life to a man he hasn't seen in centuries, and Nadia holds the key to his whereabouts, because that man is her father.
Destinies collide when Nadia's sister shows up unexpectedly. Katarina is a skilled bounty hunter, hot on the trail of a nefarious outlaw who turns out to be Prince's old nemesis. Prince teams up with Nadia's sister to track down the Mage, but the real game of cat and mouse is already underway as sparks fly between Prince and the cunning bounty hunter.
The only trouble? Nadia wants him too.
In the Seven series timeline, this full-length novel is 6.5. However, Charming can also be enjoyed as a stand-alone.
10. The Death of Lila Jane 
by
Teresa Mummert
EXPECTED PUBLICATION : December 28th 2015
BLURB: Lila Jane is spending her summer vacation preparing for high school. She does everything asked of her, but her parents rarely give her credit for her efforts. She decides to sneak out with a friend to attend a local party and shed her little girl image, to become a woman once and for all. What starts out as a fun escape soon escalates into a life on the run with a boy she barely knows.
11. It's. Nice. Outside. 
by
Jim Kokoris
EXPECTED PUBLICATION : December 8th 2015 by St. Martin's Press
BLURB : Meet John Nichols. He's fifty-something years old, an ex-basketball player, ex-author, ex-philanderer, ex-husband, ex-high school English teacher. And he's the father of three: two overachieving adult daughters and 19-year-old Ethan, who will never be an adult. John's older daughter is getting married, and as the family members travel to the celebration, John is secretly preparing for a life change that will alter his family's hearts forever.
The five Nichols' are held together by love and humor, as well as the spiky parts of sisterly competition and a difficult baby brother. Parents John and Mary have devoted themselves to caregiving, and John especially finds himself caught in the tension between being a parent and being true to himself. So when a new challenge comes their way in the wake of a road trip and wedding plans, the family bonds are stretched and tested. Funny, heartbreaking, and generous, IT'S. NICE. OUTSIDE. asks: What happens when you have to let go of the person who has been holding you up?
EXPECTED PUBLICATION :December 6th 2015 by Createspace
BLURB : Book One of a Thrilling Trilogy
Having clairvoyance isn't easy…
After moving to a new town, Heather Reiner struggles to keep her psychic abilities a secret and establish a sense of normalcy…at least for her overprotective mother's sake.
But when Heather starts having terrifying visions of a missing boy, she can't simply ignore them. This time she feels an inexplicable pull to solve the crime, and slowly begins to believe that her supernatural gifts could actually help others.
After meeting Barry, the cute boy next door, Heather uncovers a few interesting facts that might help unravel the mystery. She wants his help, but getting Barry involved also means exposing her "gifts" and potentially putting both their lives in danger.
Because if she's not careful, these terrifying visions might be driving Heather straight into the killer's lair.
13. Instructions for the End of the World 
by
Jamie Kain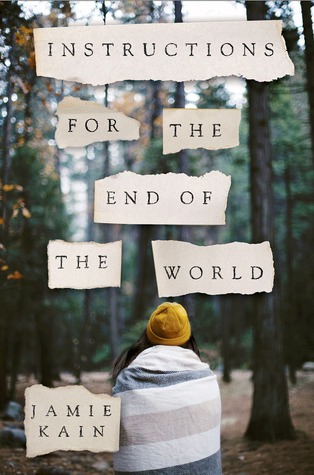 EXPECTED PUBLICATION : December 8th 2015 by St. Martin's Griffin
BLURB : He prepared their family for every natural disaster known to man—except for the one that struck.
When Nicole Reed's father forces her family to move to a remote area of the Sierra Foothills, one without any modern conveniences, it's too much too handle for her mother, who abandons them in the middle of the night. Heading out to track her down, Nicole's father leaves her in charge of taking care of the house and her younger sister, Izzy. For a while, Nicole is doing just fine running things on her own. But then the food begins to run out, the pipes crack, and forest fires start slowly inching their way closer every day. Wolf, a handsome boy from the neighboring community, offers to help her when she needs it most, but when she starts to develop feelings for him, feelings she knows she will never be allowed to act on once her father returns, she must make a decision. With her family falling apart, will she choose to continue preparing for tomorrow's disasters, or will she take a chance and really start living for today?
14. Changeling (The Faewyld #1) 
by
Leigh Teale
EXPECTED PUBLICATION : December 15th 2015 by Midnight Starling Press
BLURB : Tinsley Scott isn't having the greatest year. Her boyfriend refuses to let her meet his family, her mother is convinced she's on drugs, and her little sister's meddling has hit an all-time high.
When she tries to run away from her problems, though, they only get worse. One accidental plunge through a puddle later and she finds herself in the mysterious Faewyld. There, she learns that she's a changeling, the spirit of a dead Fae who took refuge in a mortal body. Now she has a whole other world she can escape to.
Perfect, right?
But being a long-lost fairy princess has its own set of problems. War, magic, betrayal… Death. Suddenly, passing calculus doesn't seem like such a big deal.
EXPECTED PUBLICATION : December 29th 2015 by Kensington
BLURB : Cassie Kramer and her younger sister, Allie, learned the hazards of fame long ago. Together, they'd survived the horror of a crazed fan who nearly killed their mother, former Hollywood actress Jenna Hughes. Still, Cassie moved to L.A., urging Allie to follow. As a team, they'd take the town by storm. But Allie, finally free of small-town Oregon, and just that little bit more beautiful, also proved to be more talented—and driven. Where Cassie got bit parts, Allie rose to stardom. But now her body double has been shot on the set of her latest movie—and Allie is missing.
Police discover that the last call to Allie's phone came from Cassie, though she has no recollection of making it. Instead of looking like a concerned relative, Cassie is starting to look like a suspect—the jealous sister who finally grew sick of playing a supporting role. As the tabloids go into a frenzy, Cassie ends up on a Portland psych ward. Is she just imagining the sinister figure who comes to her bedside, whispering about Allie—a visitor of whom there is no record? Is someone trying to help—or drive her mad?
Convinced she's the only one who can find Allie, Cassie checks herself out of the hospital. But a sudden slew of macabre murders— each victim masked with a likeness of a member of Cassie's family—makes Cassie fear for her safety and her sanity. The only way to end the nightmare is to find out what really happened to Allie. And with each discovery, Cassie realizes that no one can be trusted to keep her safe—least of all herself…
16. Walking Heartbreak 
by
Sunniva Dee
EXPECTED PUBLICATION : December 17th 2015
BLURB : Don't judge me.
I am not what you see.
I am the opposite.
—Nadia's lipstick note on Bo's mirror.
Indie-rocker Bo Lindgren is worshiped for his looks and musical genius. It's been lonely at the top since his ex left. Bo will never take a girlfriend again though, because he doesn't have the chops to love. He knows he's poison, a heartbreak waiting to happen for anyone he allows too close—like his ex. Bo screws his way through the fangirls until he's sick of it all. Until the dark gaze of Nadia Vidal appears in the door to his dressing room.
Saved from an arranged marriage by Jude, the love of her life, Nadia eloped and got married at nineteen. But now, two years later, life is wilted, dead, and not what anyone should have to endure.
Nadia, with her secret-keeper eyes and instant understanding of who Bo is, attracts and fascinates him without even trying. The ring gleaming on her finger should keep them apart, but morals can't always resist destiny.
When brokenhearted meets heartbreaker, whose heart is really at stake?
EXPECTED PUBLICATION : December 1st 2015 by Grey Sun Press
BLURB : What do you get when you mix mystery and speculative fiction, then toss in the holidays for good measure? A mobster Santa, genetic hanky-panky, Victorian villages, time-travelling detectives, Krampus, eerie bell spirits, and more–this collection of short cross-genre fiction is the perfect counterpoint to traditional holiday reading!
This collection stars four authors, each with their own distinct style. National bestselling author Maia Chance, who is famous for her cozy mysteries, dazzles with humor and folklore. IPPY award-winning science fiction author Janine A. Southard beguiles with unexpected time-travel science. Science fiction & fantasy bestseller Raven Oak offers a look into the gothic past. And for a whole new perspective, debut fiction author and art expert G. Clemans dives into the intersections of creativity and mystery.
Joy to the Worlds brings together eight short works that explore mysteries across time and space. Ranging from dark dystopian worlds to comedic retro-futures, four diverse writers find new ways to combine these disparate worlds.
EXPECTED PUBLICATION : December 1st 2015 by Grand Central Publishing
BLURB : She can forgive, but can she forget?
Some days, Everly still thinks she sees him. In the food court at the mall, or in a car speeding past as the light changes. It only lasts a second, but when it happens, she slips back to a time when she was ruled-and nearly ruined-by August Kincaid. And it doesn't matter that she's moved on, that she's about to marry another man. In those moments the only thing she can do to regain control is take a deep breath and remind herself that August can't hurt her-because he's in a coma. Except that he's not anymore.
August is awake. With no memories, he sets out to solve the mystery of his lost life. He unearths a photograph of a beautiful redhead named Everly and knows instinctively that she's the key. But when he finds her, the August she describes is more monster than man.
Tortured by the thought of having hurt her, August wants only to become the man Everly deserves. As the new August emerges, Everly glimpses the person she first fell in love with. But can she trust that this August is real? When the final secret of their shared past is revealed, one of them will make a choice that changes their future forever . . .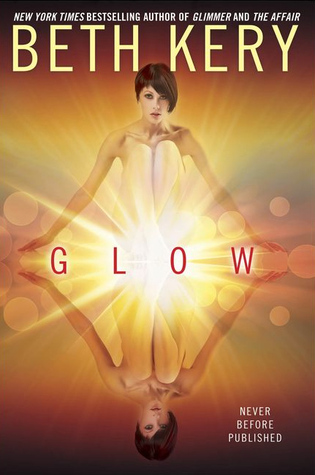 EXPECTED PUBLICATION : December 1st 2015 by Berkley
BLURB : Alice Reed never dreamed she'd escape the stigma of her disturbing past. That's why she was shocked when, out of the blue, she was recruited to join the elite Durand Enterprises by the enigmatic CEO himself, Dylan Fall. The erotic charge between them was fast and deliciously forbidden. But as Alice opened up to worlds she'd never known, everything changed once again with a stunning discovery: there's much, much more concealed in the shadows of Alice's troubling childhood, and her life is about to change forever.
Now, with another piece of the puzzle of Alice's identity revealed, a mysterious adversary plots to destroy it all—and Dylan is determined to protect her. But as Alice's sexual addiction to Dylan turns helplessly to love, she can't help but wonder: how deeply can she really trust him? What were his true motives in drawing her close to him? And what other secrets does he know about her past that even she has yet to learn?
EXPECTED PUBLICATION : December 29th 2015 by Kensington
BLURB : Todd Dwyer, a successful app designer, wasn't planning to adopt a dog, but when his Uncle Bertie dies and leaves his little mutt Archie homeless, Todd can't help welcoming the pooch home.
Archie could charm the marrow out of a bone, but Todd's girlfriend Gwen is less than impressed with the instant bond the fluffy white ball of fur makes with her boyfriend. When things go awry the first night, she insists that Todd give Archie to his sister, Claire, whose rural home is a day's drive away.
Todd and Archie hit the road, but circumstances compel them to make a detour to a quaint hotel run by Todd's childhood friend, Emma Carlisle. As it happens, the hotel is hosting a colorful group of ghost hunters in town for a paranormal conference, and when Archie starts howling into the air vent, it isn't long before their road trip turns bumpier than an unpaved country lane.
But with Archie's unerring canine instincts and loyal heart, he may help Todd and Emma see the happiness that's waiting just under their noses . ..