You love them,but…How well do you know your favorite authors ?
You have read their books, became their fan and maybe even met them at a book signing event held in your city/country. But how well do you know them ?
Now,now. This is not a test to determine who is the biggest fan of which author, no sir, it ain't. It is only about how well you know not just their work, but also what they've done before becoming full-time writers – which afterwards, due to their big writing talent, became bestselling authors.
I've been thinking about this for a while now and realized that, I do not know all about my favorite authors as well as I initially thought I did. I still love them, of course and there's no point in denying the fact that I will always do so.
As it fits a good writer before getting down to writing the post, I have done a small research of my own and came up with a list of 20 bestselling authors who left their 9 to 5 jobs to a full-time writing job.
Sending a HUGE THANK YOU to : Shannon A. Thompson, Sigal Ehrlich and Lisa Renee Jones for being so kind in helping me make this top come true ! Thank you ladies ! I couldn't have done it without your help ! ♥
Hope you're ready, cause we are about to dive in ! 🙂
Top 20 Authors That Went From 9 To 5 Jobs To Bestselling Authors
1. Richelle Mead – NYT Bestselling author of Frostbite
We all heard or know about her, by being the Bestselling Author of – the worldwide known – Vampire Academy series. How many of us do actually know what she did before starting to write full-time ? I'll tell you this. Due to her Master Of Teaching gained from the University Of Washington, she used to teach full-time in suburban Seattle, to 8 graders; where she taught Social Studies and English.
2. Lisa Renee Jones – NYT Bestselling Author of the highly acclaimed Inside Out Series
Prior her writing career, she owned a multi-state staffing agency which has been recognized by The Austin Business Journal  many times and has been praised by Dallas Women Magazine. In 1998, Lisa has been listed among number 7 most growing women owned business in Entrepreneur Magazine.
3. Dan Brown  – Bestselling Author of The Da Vinci Code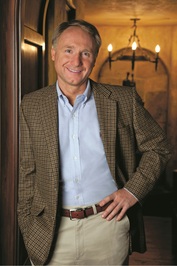 He used to teach at Amherst College and Phillips Exeter Academy.
4. Marie Rutkoski  – Author The Winner's Crime
Besides being a full-time writer she also is also a professor at Brooklyn College, where she teaches Renaissance Drama, Children's Literature and Fiction Writing.
5. Shannon A. Thompson – Bestselling author of Minutes Before Sunset 
She was merely 16 when she was first published, and a lot has happened since then. Shannon's work has appeared in numerous poetry collections and anthologies. Between the ages of 15 and 19 she worked in the restaurants business, and following her graduation she worked as a social marketer for her former publisher. After, the publishing house has closed down, Shannon became a full-time writer, blogger and editor.
6. Colleen Hoover  – Author Of Slammed and other bestselling titles such as : Hopeless, Never Never, Confess and Maybe
Prior her graduation from Texas A&M – Commerce, with a degree in Social Work, she worked various social work and teaching jobs. She became a Bestselling author with Slammed on July 22, 2012.
7. Siobhan Davis – Bestselling author of the Young Adult Sci-Fi series, called True Calling. 
Prior her writing career, she has developed – over the last 20 years –  a rather successful career in Human Resources.
8. Wendy Higgins – Bestselling Author of Sweet Peril, the first instalment in the Sweet Evil series.
After gaining her Creative Writing degree from George Mason University and a Masters In Curriculum and Instructions from Radford, she taught highschool English.
9. Kim Karr – bestselling author of Connected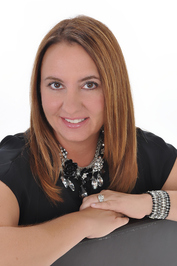 With a major in English, she wanted to teach at college level, but – as we all know; not everything comes true – it wasn't meant to be. She worked as a project manager, until she had to quit in order to take care of her family. Now she works part-time with her husband.
10. Sarah Dessen  – NYT Bestselling author of Along The Ride
She worked at a children's shoe store while in highschool, at Greensboro, North Carolina. While launching her writing career, she waitressed at the Flying Burito Restaurant. Following the publication of Dreamland, she taught at the University Of North Carolina.
11. Tammara Webber – NYT and USA Today Bestselling author of : Easy,Breakable and Sweet.
Prior her writing career, she was an undergraduate academic advisor, economics tutor, planetarium office manager, radiology call center rep and also worked in a tanning salon.
12. Jojo Moyes – Bestselling author of Me Before You, The One Plus One, Silver Bay and Honeymoon in Paris
After winning a bursary financed by The Independent newspaper to study journalism at City University and subsequently worked for The Independent for 10 years. In 2001 she became a full time novelist.
13. Gayle Forman – Bestselling author of  If I Stay
She worked for Seventeen Magazine, later becoming a freelance journalist – writing for magazines like : Details, Jane, Glamour, The Nation, Elle, Budget Travel and Cosmopolitan.
14. Holly Black – Bestselling author of : Modern Faerie Tale series, The Coldest Girl in Coldtown, The Curse Worker and Welcome to Bordertown.
Prior her writing career, she worked as a production editor on medical journals, including The Journal Of Pain while studying at Rutgers University. Holly, edited and contributed to the role-playing magazine D8 in 1996.
15. Sigal Ehrlich – bestselling author of Retrace, Layers and Leaving Me Behind
Before starting her writing career, she used to work in a Hi-Tech company, in the one of the most funny parts of it : Customer Relations.
16. Corey Ann Haydu – Bestselling author of Life by Committee, OCD Lovestory, Making Pretty and Rules For Stealing The Stars

Before starting her writing career she teached – still does – Young Adult Novel  Writing with Mediabistro.
17.  Sara Shepard – Bestselling author of the Pretty Little Liars book series.
After achieving her MFA in Creative Writing from Brooklyn College in 2004, and a Bachelor Of Science from New York Univeristy in1999, she worked at Time, Inc. Custom Publishing and produced lifestyle magazines for corporate clients. She started ghostwriting as a freelancer in 2002 and writing her own books in 2005.
18. Patricia Briggs – Bestselling author  of Iron Kissed
Prior her full-time writing career, she worked for a while as a substitute teacher.
19. Alisha Costanzo – author of  BLOOD PHOENIX: REBIRTH, BLOOD PHOENIX: CLAIMED, and LOVING RED, and co-editor of DISTORTED. UNDERWATER, her new anthology, is undergoing serious edits for its 2016 release.
After achieving her MFA in Creative Writing from the University Of Central Oklahoma, she remained there,  teaching English.
20. Penny Reid – author of Neanderthal Seeks Human, Attraction and Truth or Beard
She works in the biotech industry as a researcher.
About Cristina
I started this blog for quite a few reasons: 1. To share my opinions about books I read. (I'm open to recommendations) 2. To express myself in the only way that I love,which is of course writing 3. To connect with people with whom I may share the same interests I read and write because it offers me an escape door from the world we live in. A door which allows me to be whomever I want to be, live wherever in this big world,set off on adventures and most of all because it brings my imagination back to life from its very very long sleep. And of course...Because I love to !! Here are some basic things about your host and writer.. My name is Cristina and I come from Bucharest ( also known as The Little Paris ) were I was born, raised and am currently - still - living. I've finished my studies a few years ago and got my bachelor degree at Dimitrie Cantemir University, in my hometown; in Economics. I have to admit that this specialty wasn't my first choice. I have been weighing my choices – as in, to what they can provide me in future – both while I was still in high school and after. Initially I wanted to go to Foreign Languages, but I had a big fall the moment I saw that it wasn't acredited – huge disappointment washed over me. I am still a bit disappointed about that to be honest. I have a huge passion for writing ever since I was little, and even if I had times when I didn't (or couldn't) write anything, now I am right back on track. My dad is the only one who knows how much passion I put into what I write and doesn't giggle or grin when I bring it up. I love having someone's support no matter how little it is,it still means so much to me. Love, Cris ♥ Hope that those who will follow me like what I post around here and - why not - maybe give some ideas about new topics. :) If anyone wants to add something on the blog please contact me at cristinacryss0@gmail.com