Ex Machina – Movie Review
I watched this movie upon recommendation from the lovely Shannon A. Thompson – yes, the young lovely author of The Timely Death Trilogy – about a month ago.
At first I thought that the movie would challenge me to guess the next move or something. Can you believe the disappointment I've had ?! Well, the movie is good, there's no point in denying it but IT COULD HAVE BEEN BETTER !
The whole point – or should I say idea – of the movie is about a young programmer – named Caleb – who's working for Bluebook, one of the world's most popular search engines. He is being called out by Nathan, the company's CEO, who ultimately reveales to him that he's been working on an artificial intelligence prototype – an AI – named Ava. Caleb is the one, who is put to test Ava through the Turning Test. A test will reveal if  Ava can relate or not to her being an AI.
From this point on, the connection between Caleb and Ava grows and he finds out that she wants to escape with him. During their daily tests, Ava turns out the power and tells Caleb things that are not quite that good, about Nathan.
From here, the puzzle pieces, all fall into place and you can actually determine what Caleb's next step is. Quite predictable, in fact. What actually leaves you dumbfounded, is the ending – which I will not reveal, that remains for you to see ( In Case You Haven't Seen the movie ).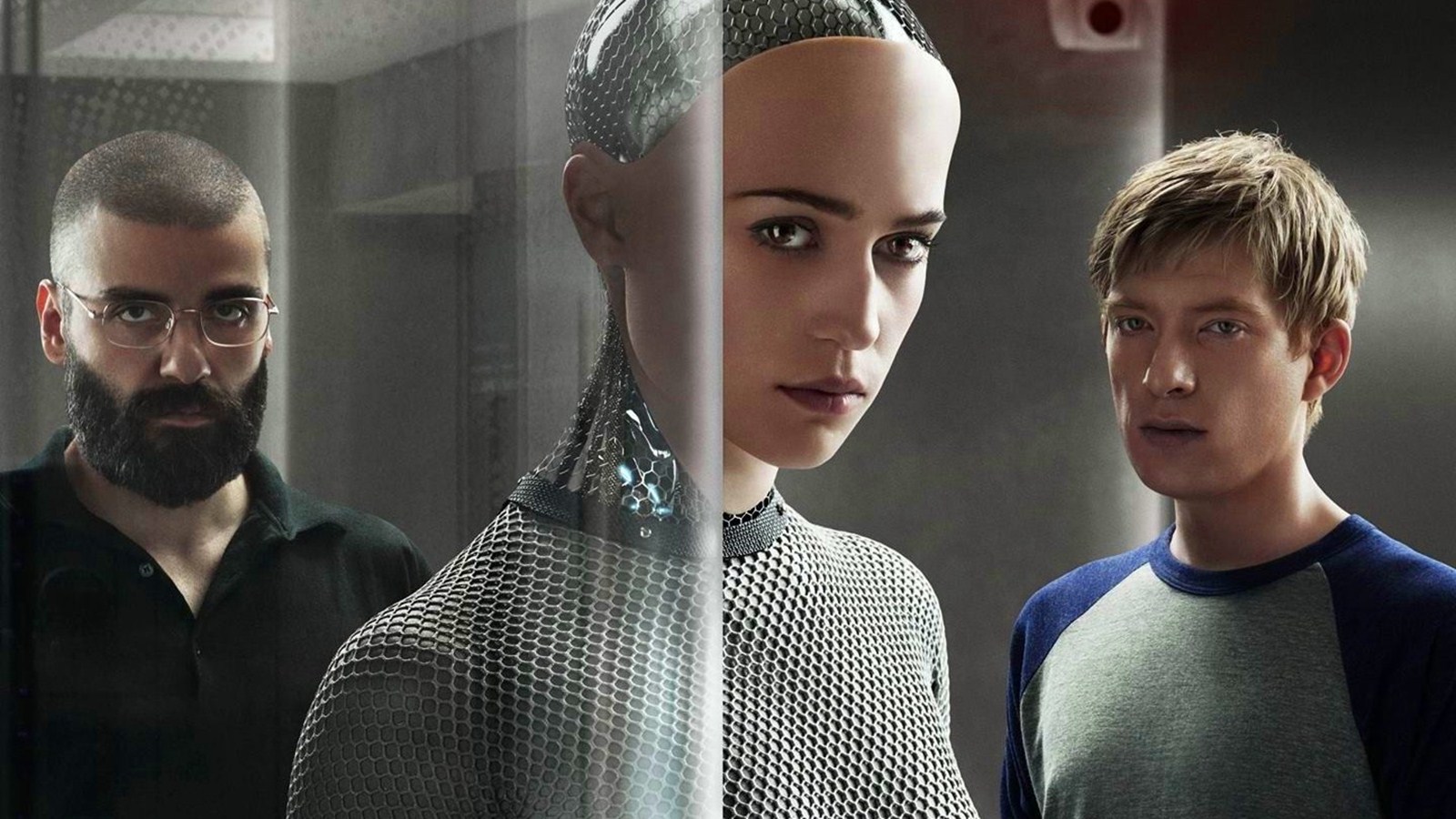 Giving Out The Movie Stars 
Unfortunately…From me in my own POV this movie doesn't get any more than just 3 stars. Sorry !!!
I love robot movies. I really do. And If things weren't so damn predictable, I would have given it more but given the circumstances…I simply cannot.