July's Top 20 Most Anticipated Books
1. Manwhore +1 (Manwhore, #2) by Katy Evans
 Expected publication: July 7th 2015 by Gallery Books
Synopsis : Billionaire playboy? Check.
Ruthless businessman? Check.
Absolutely sinful? Check.
Malcolm Saint was an assignment. A story. A beautiful, difficult man I was supposed to uncover for a racy exposé.
I intended to reveal him, his secrets, his lifestyle—not let him reveal me. But my head was overtaken by my heart and suddenly nothing could stop me from falling. I fell for him, and I fell hard.
2. Toxic (Paperback) by Kim Karr

Expected publication: July 7th 2015 by NAL Trade
Synopsis :  He Loves Me, He Loves Me Not…
In Toxic, Jeremy McQueen, a sexy, intense, sometimes brooding entrepreneur goes after what he wants—the woman he left behind years ago. Phoebe St. Claire, a put together, in control socialite-turned-CEO has been drifting through life searching for something she thought she'd never find again—the right man to share her future.
Our passion was boundless. Our lust untamed. And our desire endless. He was the only man who ever made me feel alive. Then, I betrayed him.
When he reappeared, I didn't question it. Trust rarely survives the wrecking ball, so when he let me in back in—I didn't hesitate.
Maybe I should have.
What began as a bid to save my family business, turned into a second chance at love. It felt so romantic. Working together, side by side, with the man I loved. My dream come true.
Nothing is as good as it seems.
3. Chasing River (Burying Water #3) 
by K.A. Tucker
 Expected publication: July 7th 2015 by Atria Books
Synopsis : Armed with two years' worth of savings and the need to experience life outside the bubble of her Oregon small town, twenty-five-year old Amber Welles is prepared for anything. Except dying in Dublin. Had it not been for the bravery of a stranger, she might have. But he takes off before she has the chance to offer her gratitude.
Twenty-four-year-old River Delaney is rattled. No one was supposed to get hurt. But then that American tourist showed up. He couldn't let her die, but he also couldn't risk being identified at the scene—so, he ran. Back to his everyday life of running his family's pub. Only, everyday life is getting more and more complicated, thanks to his brother, Aengus, and his criminal associations. When the American girl tracks River down, he quickly realizes how much he likes her, how wrong she is for him. And how dangerous it is to have her around. Chasing her off would be the smart move.
Maybe it's because he saved her life, or maybe it's because he's completely different from everything she's left behind, but Amber finds herself chasing after River Delaney. Amber isn't the kind of girl to chase after anyone.
And River isn't the kind of guy she'd want to catch.
4. Revived (Revved #2) by Samantha Towle
 Expected publication: July 12th 2015
Synopsis :India Harris didn't have the best start in life. Abandoned as a baby, she and her twin brother, Kit, spent their lives in foster care, only having each other to rely on. Then, at a young age, a relationship with the wrong man left India pregnant. Wanting to give her son the life she never had, she put herself through school and graduated with honors.
Now, at the age of thirty, she's a highly respected therapist.
At the top of his game as a Formula One driver, Leandro Silva had everything—until an accident on the track left him staring death in the face. After enduring twelve months of physical therapy, Leandro is now physically able to race, but his mind is keeping him from the track. Frustrated and angry, Leandro's days and nights are filled with limitless alcohol and faceless women…
5. Ink and Bone (The Great Library #1) by Rachel Caine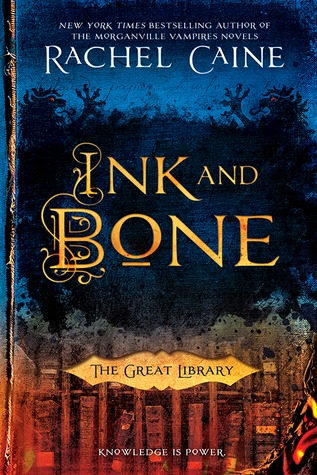 Expected publication: July 7th 2015 by NAL
Synopsis : In an exhilarating new series, New York Times bestselling author Rachel Caine rewrites history, creating a dangerous world where the Great Library of Alexandria has survived the test of time.…
Ruthless and supremely powerful, the Great Library is now a presence in every major city, governing the flow of knowledge to the masses. Alchemy allows the Library to deliver the content of the greatest works of history instantly—but the personal ownership of books is expressly forbidden.
Jess Brightwell believes in the value of the Library, but the majority of his knowledge comes from illegal books obtained by his family, who are involved in the thriving black market. Jess has been sent to be his family's spy, but his loyalties are tested in the final months of his training to enter the Library's service.
When he inadvertently commits heresy by creating a device that could change the world, Jess discovers that those who control the Great Library believe that knowledge is more valuable than any human life—and soon both heretics and books will burn.…
6. Sinfully Mine (Lessons with the Dom #2) by Kendall Ryan
 Expected publication: July 14th 2015 by Kendall Ryan Books
Synopsis : She was forbidden.
I didn't care.
As my best friend's little sister, Macey Hale was off-limits, but the girl was tempting as sin and forbidden as fuck. I wish I could say that stopped me. I wish I could tell you I behaved like a gentleman.
I didn't.
When she waltzes back into my life with that same spark I fell for, looking every bit the beautiful woman I knew she'd grow into, I have to force myself to remember I'm different from the man she once knew. I'm colder. Harder. And for good reason.
With my heart on lockdown and my hands aching to touch her, I set out to prove that I can keep myself in check this time.
No strings. No attachments.
And definitely no falling for her again.
If you love steamy romance, you won't want to miss this older brother's best friend romance.
 7. Racing the Sun by Karina Halle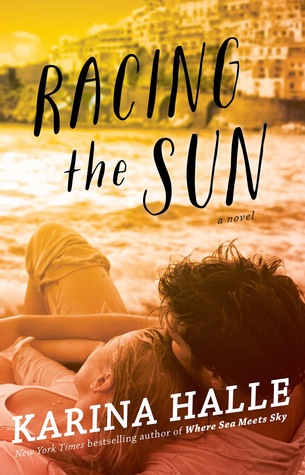 Expected publication: July 28th 2015 by Atria Books
Synopsis :  It's time for twenty-four-year-old Amber MacLean to face the music. After a frivolous six months of backpacking through New Zealand, Australia, and Southeast Asia, she finds herself broke on the Mediterranean without enough money for a plane ticket home to California. There are worse places to be stuck than the gorgeous coastline of southern Italy, but the only job she manages to secure involves teaching English to two of the brattiest children she's ever met.
It doesn't help that the children are under the care of their brooding older brother, Italian ex-motorcycle racer Desiderio Larosa. Darkly handsome and oh-so-mysterious, Derio tests Amber's patience and will at every turn—not to mention her hormones.
But when her position as teacher turns into one as full-time nanny at the crumbling old villa, Amber finds herself growing closer to the enigmatic recluse and soon has to choose between the safety of her life back in the States and the uncertainty of Derio's closely guarded heart.
8. Gold (All that Glitters #2) by K.A. Linde

Expected publication: July 7th 2015
Synopsis : The prey becomes the predator.
Love. That cursed four-letter word no longer belongs in Bryna's vocabulary. The only four-letter word she knows now is gold.
…and fuck.
She's well acquainted with that one. And that's exactly what she plans to do. She's no longer the golden girl, and when she meets a businessman who promises everything she could ever want from the arrangement, she intends to get her money's worth.
Follow the conclusion to Bryna's gold digging story in this scandalizing, duplicitous second book to the USA Today bestselling author K.A. Linde's All That Glitters series.
9. Taming Lily ( The Fowler Sisters #3) 
by

 Monica Murphy
 Expected publication: July 7th 2015 by Bantam
Synopsis : I'm in trouble. Again. And instead of facing my problems head on, I've run away. Far away this time, and no one can catch me—not my two younger sisters, Violet and Rose, not my father, my grandmother, or that witch Pilar who wants to take control of my family's cosmetics company. Now I'm in Hawaii, enjoying the sun and the sand and water, where nobody knows the hot mess known as Lily Fowler. And I'm loving every minute of it.
But someone is watching me. Following me. He's gorgeous. And soon we're talking, and against all my instincts, I reveal bits and pieces of myself to Max. It feels good, though I know he can't be the man for me. These sudden feelings we share are way too complicated, too fraught, too intense.
Then everything explodes and I'm forced to return home. My intentions have always been true, but now everyone's mad at me. I don't know who to turn to anymore . . . except to Max. He's who I want to trust. But I'm not so sure I should. Maybe it's worth the risk—and what-ifs be damned. . . .
10. Silver in the Blood (Silver in the Blood, #1) 
by

 Jessica Day George
 Expected publication: July 7th 2015 by Bloomsbury USA Childrens
Synopsis : Society girls from New York City circa 1890, Dacia and Lou never desired to know more about their lineage, instead preferring to gossip about the mysterious Romanian family that they barely knew. But upon turning seventeen, the girls must return to their homeland to meet their relatives, find proper husbands, and—most terrifyingly—learn the deep family secrets of The Claw, The Wing, and The Smoke. The Florescus, after all, are shape-shifters, and it is time for Dacia and Lou to fulfill the prophecy that demands their acceptance of this fate . . . or fight against this cruel inheritance with all their might.
With a gorgeous Romanian setting, stunning Parisian gowns, and dark brooding young men, readers will be swept up by this epic adventure of two girls in a battle for their lives.
11. Jesse's Girl (Hundred Oaks) by Miranda Kenneally
 Expected publication: July 7th 2015 by Sourcebooks Fire
Synopsis : Practice Makes Perfect.
Everyone at Hundred Oaks High knows that career mentoring day is a joke. So when Maya Henry said she wanted to be a rock star, she never imagined she'd get to shadow the Jesse Scott, Nashville's teen idol.
But spending the day with Jesse is far from a dream come true. He's as gorgeous as his music, but seeing all that he's accomplished is just a reminder of everything Maya's lost: her trust, her boyfriend, their band, and any chance to play the music she craves. Not to mention that Jesse's pushy and opinionated. He made it on his own, and he thinks Maya's playing back up to other people's dreams. Does she have what it takes to follow her heart—and go solo?
12. Go Set A Watchman ( To Kill A Mockingbird #2 ) by Harper Lee
Expected publication: July 14th 2015 by Harper
Synopsis : Originally written in the mid-1950s, Go Set a Watchman was the novel Harper Lee first submitted to her publishers before To Kill a Mockingbird. Assumed to have been lost, the manuscript was discovered in late 2014.
Go Set a Watchman features many of the characters from To Kill a Mockingbird some twenty years later. Returning home to Maycomb to visit her father, Jean Louise Finch—Scout—struggles with issues both personal and political, involving Atticus, society, and the small Alabama town that shaped her.
Exploring how the characters from To Kill a Mockingbird are adjusting to the turbulent events transforming mid-1950s America, Go Set a Watchman casts a fascinating new light on Harper Lee's enduring classic. Moving, funny and compelling, it stands as a magnificent novel in its own right.
13. Lair Of Dreams (The Diviners #2) by Libba Bray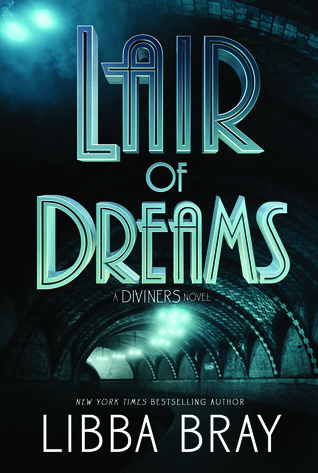 Expected publication: August 25th 2015 by Little, Brown Books for Young Readers
Synopsis : After a supernatural showdown with a serial killer, Evie O'Neill has outed herself as a Diviner. Now that the world knows of her ability to "read" objects, and therefore, read the past, she has become a media darling, earning the title, "America's Sweetheart Seer." But not everyone is so accepting of the Diviners' abilities…
Meanwhile, mysterious deaths have been turning up in the city, victims of an unknown sleeping sickness. Can the Diviners descend into the dreamworld and catch a killer?
14. All We Have Is Now ( Hardcover ) by Lisa Schroeder
 Expected publication: July 28th 2015 by Scholastic Inc.
Synopsis : What do you do with your last day on earth?
Just over twenty-four hours are left until an asteroid strikes North America, and for Emerson and everyone else who didn't leave, the world will end. But Emerson's world already ended when she ran away from home. Since then, she has lived on the streets, relying on her wits and on her friend Vince to help her find places to sleep and food to eat.
The city's quieter now that most people are gone, and no one seems to know what to do as the end approaches. But then Emerson and Vince meet Carl, who tells them he has been granting people's wishes — and gives them his wallet full of money.
Suddenly, this last day seems full of possibility. Emerson and Vince can grant a lot of wishes in one last day — maybe even their own.
15. Exposed (Captive #2) by Brighton Walsh
 Expected publication: July 21st 2015 by St. Martin's Griffin
Synopsis : In this sexy, suspenseful New Adult novel, a young woman hiding from her criminal past is taken captive by her ex-boyfriend, the ultimate bad boy.
Evie is about to embark on the perfect life. Beautiful, poised, and engaged to a rising business star, she fits the part of trophy wife perfectly, except for one thing: her entire identity is a lie.
Five years ago she created a new identity for herself, but it all crashes back when something she witnessed years ago comes back to haunt her. Now she's in danger of losing more than her social status.
Determined to protect the careful life she's built for herself, Evie doesn't want anything to do with Riley, the criminal for hire who broke her heart years ago. But Riley has other ideas. He's never forgotten Evie, and to protect her, he steals her away. Hidden from the world, sparks begin to fly as old memories resurface and their passion reignites.
16. A Million Miles Away by Lara Avery
 Expected publication: July 7th 2015 by Poppy
Synopsis : Perfect for fans of Nicholas Sparks, this breathtaking story of love and loss is guaranteed to break your heart and sweep you off your feet.
When high school senior Kelsey's identical twin sister, Michelle, dies in a car crash, Kelsey is left without her other half. The only person who doesn't know about the tragedy is Michelle's boyfriend, Peter, recently deployed to Afghanistan. But when Kelsey finally connects with Peter online, she can't bear to tell him the truth. Active duty has taken its toll, and Peter, thinking that Kelsey is Michelle, says that seeing her is the one thing keeping him alive. Caught up in the moment, Kelsey has no choice: She lets Peter believe that she is her sister.
As Kelsey keeps up the act, she crosses the line from pretend to real. Soon, Kelsey can't deny that she's falling, hard, for the one boy she shouldn't want.
17. Every Last Breath (The Dark Elements #3) by Jennifer L. Armentrout
 Expected publication: July 28th 2015 by Harlequin Teen
Synopsis: Some loves will last 'til your dying breath
Every choice has consequences—but seventeen-year-old Layla faces tougher choices than most. Light or darkness. Wickedly sexy demon prince Roth, or Zayne, the gorgeous, protective Warden she never thought could be hers. Hardest of all, Layla has to decide which side of herself to trust.
Layla has a new problem, too. A Lilin—the deadliest of demons—has been unleashed, wreaking havoc on those around her…including her best friend. To keep Sam from a fate much, much worse than death, Layla must strike a deal with the enemy while saving her city—and her race—from destruction.
Torn between two worlds and two different boys, Layla has no certainties, least of all survival, especially when an old bargain comes back to haunt them all. But sometimes, when secrets are everywhere and the truth seems unknowable, you have to listen to your heart, pick a side—and then fight like hell…
18. Oblivion (Nevermore #3) by  Kelly Creagh
 Expected publication: July 28th 2015 by Atheneum Books for Young Readers
Synopsis : This electrifying conclusion to the Nevermore trilogy takes one last trip to the dream world of Edgar Allan Poe to reveal the intertwined fates of Isobel and Varen.
The boundaries which divide Life from Death are at best shadowy and vague. Who shall say where the one ends, and where the other begins? —Edgar Allan Poe
The fine line between life and death blurred long ago for Isobel Lanley. After a deadly confrontation with Varen in the dreamworld, she's terrified to return to that desolate and dangerous place. But when her nightmares resume, bleeding into reality, she is left with no choice. Varen's darkness is catching up to her. To everything. Threatening to devour it all.
Isobel fears for her world. For her sanity and Varen's—especially after a fresh and devastating loss. To make matters worse, the ghostly demon Lilith wants Varen for her own, and she will do anything to keep him in her grasp—anything…
19. Bitter Taffy (Candy Man #2) by Amy Lane
 Expected publication: July 29th 2015 by Dreamspinner Press
Synopsis: Rico Gonzalves-Macias didn't expect to fall in love during his internship in New York—and he didn't expect the boss's son to out them both and get him fired either. When he returns to Sacramento stunned and heartbroken, he finds his cousin, Adam, and Adam's boyfriend, Finn, haven't just been house-sitting—they've made his once sterile apartment into a home.
When Adam gets him a job interview with the adorable, magnetic, practically perfect Derek Huston, Rico feels especially out of his depth. Derek makes it no secret that he wants Rico, but Rico is just starting to figure out that he's a beginner at the really important stuff and doesn't want to jump into anything with both feet.
Derek is a both-feet kind of guy. But he's also made mistakes of his own and doesn't want to pressure Rico into anything. Together they work to find a compromise between instant attraction and long-lasting love, and while they're working, Rico gets a primer in why family isn't always a bad idea. He needs to believe Derek can be his family before Derek's formidable patience runs out—because even a practically perfect boyfriend is capable of being hurt.
20. Lethal In Love : Episode 1 by Michelle Somers

Expected publication: July 15th 2015 by Random House Australia
Synopsis : Lethal in Love is a steamy romantic suspense about an instinct-driven detective and a sexy, scoop-hungry reporter, both on the hunt for a sadistic killer. Jayda Thomasz is a sassy homicide detective who never lets her emotions get in the way of a case. So when a serial killer re-emerges after 25 years, the last thing she expects is to catch herself fantasising over the hot, smooth-talking stranger who crosses the path of her investigation.Seth Friedin is a reporter chasing the story that'll make his career. When he enters the world of swinging for research, he never imagines he'll be distracted by a hard-talking female detective whose kiss plagues his mind long after she's gone.Past experience has shown Jayda that reporters are ruthless and unscrupulous. But when the murders get personal, will she make a deal with the devil to catch the killer? How far will she and Seth have to go? And do you ever really know who you can trust?
'A powerful new voice in crime fiction' Valerie Parv.