Cristina's List : YA Novels That Involve Mental Health Issues
While out there are plenty of very good YA novels that involve mental health issues and their number is increasing – this is my own personal book list on the topic.
Some of the books are still on my TBR list – I'm not going to lie about it – and hopefully, one day I'll read those too, other I am proud to say that I read and loved.
1. All The Bright Places by Jennifer Niven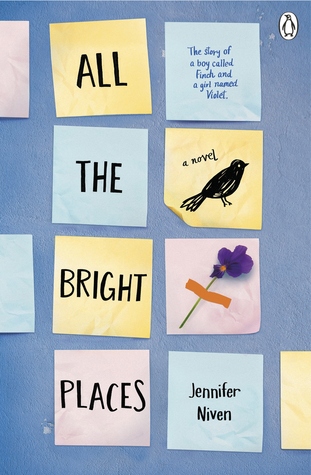 Buy on : Amazon | Book Depository | Barnes & Noble | Half.com
Synopsis : "Theodore Finch is fascinated by death, and he constantly thinks of ways he might kill himself. But each time, something good, no matter how small, stops him.
Violet Markey lives for the future, counting the days until graduation, when she can escape her Indiana town and her aching grief in the wake of her sister's recent death.
When Finch and Violet meet on the ledge of the bell tower at school, it's unclear who saves whom. And when they pair up on a project to discover the 'natural wonders' of their state, both Finch and Violet make more important discoveries: It's only with Violet that Finch can be himself – a weird, funny, live-out-loud guy who's not such a freak after all. And it's only with Finch that Violet can forget to count away the days and start living them. But as Violet's world grows, Finch's begins to shrink."
2. The Half Life Of Molly Pierce by Katrina Leno
Buy on : Amazon | Book Depository | Barnes & Noble | Half.com | IndieBound
Synopsis : "You take it for granted. Waking up. Going to school, talking to your friends. Watching a show on television or reading a book or going out to lunch.
You take for granted going to sleep at night, getting up the next day, and remembering everything that happened to you before you closed your eyes.
You live and you remember.
Me, I live and I forget.
But now—now I am remembering.
For all of her seventeen years, Molly feels like she's missed bits and pieces of her life. Now, she's figuring out why. Now, she's remembering her own secrets. And in doing so, Molly uncovers the separate life she seems to have led…and the love that she can't let go.
The Half Life of Molly Pierce is a suspenseful, evocative psychological mystery about uncovering the secrets of our pasts, facing the unknowns of our futures, and accepting our whole selves."
3. OCD Love Story by Corey Ann Haydu
Buy on : Amazon | Barnes & Noble | Book Depository | Indigo | Half.com | IndieBound
Synopsis : "When Bea meets Beck, she knows instantly that he's her kind of crazy. Sweet, strong, kinda-messed-up Beck understands her like no one else can. He makes her feel almost normal. He makes her feel like she could fall in love again.
But despite her feelings for Beck, Bea can't stop thinking about someone else: a guy who is gorgeous and magnetic… and has no idea Bea even exists. But Bea knows a lot about him. She spends a lot of time watching him. She has a journal full of notes. Some might even say she's obsessed.
Bea tells herself she's got it all under control. But this isn't a choice, it's a compulsion. The truth is, she's breaking down…and she might end up breaking her own heart."
4. My Heart and Other Black Holes by Jasmine Warga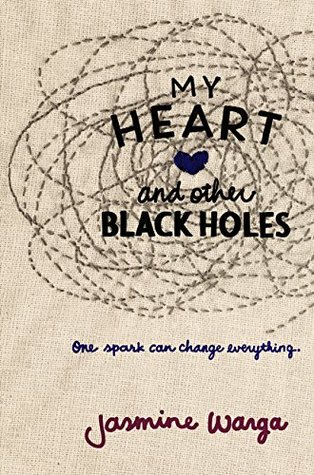 Buy on : Amazon | Barnes & Noble | Book Depository | Indigo | Half.com | IndieBound
Synopsis : "Sixteen-year-old physics nerd Aysel is obsessed with plotting her own death. With a mother who can barely look at her without wincing, classmates who whisper behind her back, and a father whose violent crime rocked her small town, Aysel is ready to turn her potential energy into nothingness.
There's only one problem: she's not sure she has the courage to do it alone. But once she discovers a website with a section called Suicide Partners, Aysel's convinced she's found her solution: a teen boy with the username FrozenRobot (aka Roman) who's haunted by a family tragedy is looking for a partner.
Even though Aysel and Roman have nothing in common, they slowly start to fill in each other's broken lives. But as their suicide pact becomes more concrete, Aysel begins to question whether she really wants to go through with it. Ultimately, she must choose between wanting to die or trying to convince Roman to live so they can discover the potential of their energy together. Except that Roman may not be so easy to convince."
5. Wintergirls by Laurie Halse Anderson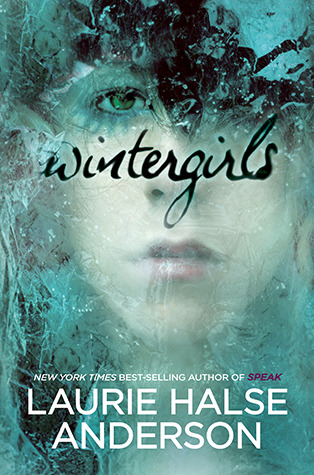 Buy on: Amazon | Barnes & Noble | Book Depository | Indigo | Half.com | IndieBound
Synopsis: ""Dead girl walking", the boys say in the halls.
"Tell us your secret", the girls whisper, one toilet to another.
I am that girl.
I am the space between my thighs, daylight shining through.
I am the bones they want, wired on a porcelain frame.
Lia and Cassie are best friends, wintergirls frozen in matchstick bodies, competitors in a deadly contest to see who can be the skinniest. But what comes after size zero and size double-zero? When Cassie succumbs to the demons within, Lia feels she is being haunted by her friend's restless spirit.
Laurie Halse Anderson explores Lia's descent into the powerful vortex of anorexia, and her painful path toward recovery."
6. Scars by Cheryl Rainfield
Buy on : Amazon | Barnes & Noble | Book Depository | Indigo | Half.com | IndieBound
Synopsis: "Kendra, fifteen, hasn't felt safe since she began to recall devastating memories of childhood sexual abuse, especially because she still can't remember the most important detail– her abuser's identity. Frightened, Kendra believes someone is always watching and following her, leaving menacing messages only she understands. If she lets her guard down even for a minute, it could cost Kendra her life. To relieve the pressure, Kendra cuts; aside from her brilliantly expressive artwork, it's her only way of coping. Since her own mother is too self-absorbed to hear her cries for help, Kendra finds support in others instead: from her therapist and her art teacher, from Sandy, the close family friend who encourages her artwork, and from Meghan, the classmate who's becoming a friend and maybe more. But the truth about Kendra's abuse is just waiting to explode, with startling unforeseen consequences. Scars is the unforgettable story of one girl's frightening path to the truth."
7. The Bell Jar by Sylvia Plath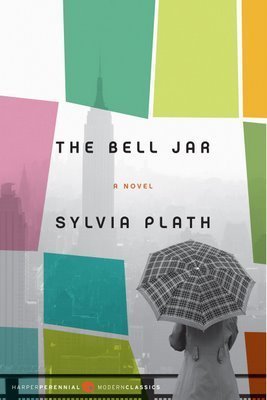 Buy on : Amazon | Barnes & Noble | Book Depository | Kobo | Indigo | Half.com | IndieBound
Synopsis: "Sylvia Plath's shocking, realistic, and intensely emotional novel about a woman falling into the grip of insanity
Esther Greenwood is brilliant, beautiful, enormously talented, and successful, but slowly going under—maybe for the last time. In her acclaimed and enduring masterwork, Sylvia Plath brilliantly draws the reader into Esther's breakdown with such intensity that her insanity becomes palpably real, even rational—as accessible an experience as going to the movies. A deep penetration into the darkest and most harrowing corners of the human psyche, The Bell Jar is an extraordinary accomplishment and a haunting American classic."
8. Schizo by Nic Sheff
Buy on : Amazon | Barnes & Noble | Book Depository | Indigo | Half.com
Synopsis: "Miles is the ultimate unreliable narrator—a teen recovering from a schizophrenic breakdown who believes he is getting better . . . when in reality he is growing worse.
Driven to the point of obsession to find his missing younger brother, Teddy, and wrapped up in a romance that may or may not be the real thing, Miles is forever chasing shadows. As Miles feels his world closing around him, he struggles to keep it open, but what you think you know about his world is actually a blur of gray, and the sharp focus of reality proves startling."
About Cristina
I started this blog for quite a few reasons: 1. To share my opinions about books I read. (I'm open to recommendations) 2. To express myself in the only way that I love,which is of course writing 3. To connect with people with whom I may share the same interests I read and write because it offers me an escape door from the world we live in. A door which allows me to be whomever I want to be, live wherever in this big world,set off on adventures and most of all because it brings my imagination back to life from its very very long sleep. And of course...Because I love to !! Here are some basic things about your host and writer.. My name is Cristina and I come from Bucharest ( also known as The Little Paris ) were I was born, raised and am currently - still - living. I've finished my studies a few years ago and got my bachelor degree at Dimitrie Cantemir University, in my hometown; in Economics. I have to admit that this specialty wasn't my first choice. I have been weighing my choices – as in, to what they can provide me in future – both while I was still in high school and after. Initially I wanted to go to Foreign Languages, but I had a big fall the moment I saw that it wasn't acredited – huge disappointment washed over me. I am still a bit disappointed about that to be honest. I have a huge passion for writing ever since I was little, and even if I had times when I didn't (or couldn't) write anything, now I am right back on track. My dad is the only one who knows how much passion I put into what I write and doesn't giggle or grin when I bring it up. I love having someone's support no matter how little it is,it still means so much to me. Love, Cris ♥ Hope that those who will follow me like what I post around here and - why not - maybe give some ideas about new topics. :) If anyone wants to add something on the blog please contact me at cristinacryss0@gmail.com