Book Review : The Winner's Crime (The Winner's Trilogy #2) by Marie Rutkoski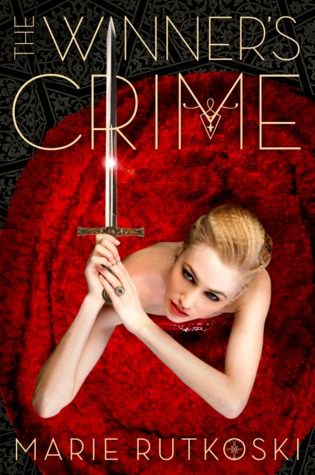 The Winner's Crime by Marie Rutkoski
My rating: 5 of 5 stars
5 EPIC Stars
Before I start I just wanna ask Marie Rutkoski : Why are you so cruel ? Why ?
YOU, MARIE RUTKOSKI, ARE A PHENOMENAL STORY TELLER, I LOVED THIS BOOK AND THE REST OF THE SERIES, IT'S JUST THAT ENDING WAS TOO MUCH FOR MY HEART TO BARE, ESPECIALLY FOR ANOTHER WHOLE YEAR… The book is Really EPIC (A.W.E.S.O.M.E.)!
The feels this book had got me thru though….ugh how do I even describe that ?
"Sometimes you think you want something," Arin told him, "when what you need is to let it go."
A whirlwind of angst, heartbreak, heartache, doubt, and self-sacrifice to the FULLEST extent, I could barely breathe through most of this story. It was harsh. It was evil. There wasn't a moment where I wasn't sitting on the edge of my bed.. And Holy Hell did I LOVED IT !
From my point of view,the book was more about the sacrifices we make for love. It still had the forbidden love elements, but a lot of the story was centered around Kestrel's heartbreak. It was a bit hard to try to differentiate my emotions from Kestrel's. I think that was my biggest struggle with this story-our emotions meshed together a little too well.
I knew that,there was never going to be a a good end to this story. Kestrel knew that,too.But Arin…Arin didn't, but boy did he begin to see it that way. The King was an evil, conniving son of a bitch, and he was the main reason I couldn't breathe through this story. He watched Kestrel's every move. He watched Arin's every move. He watched his son's every move…and when Kestrel's father came back into the story, it only added an extra layer of oh shit.
Lies. Lies lies lies and another handful of lies. Secrets and secrets and misunderstandings and assumptions and lots of heartbreak. Hope….bleak hope. And then that door closes on you, too. I still think book one was way more addicting for me.
THIS BOOK IS WAY TOOO GOOD TO MISS IT !